Dreamception: Zombies at a dance; guys spying on girls with guns that look like chicken fingers; guys having a special reflective device to better spy on girls in their island hideout; Gmail stopping on February 20, 1959…
I finally tried those Dark Side Skittles, two months after buying them. (Dark Berry / Midnight Lime / Pomegranate / Forbidden Fruit / Blood Orange) I guess they're okay, but nothing too special. Shouldn't buy them again!
Rich Peverly collapsed on the Dallas Stars bench in the Stars-Blue Jackets game, after apparently JUST coming back from similar issues! That game is postponed now, but there's not much time in the season for that! Emotional impact is an important consideration! As for the Canucks-Islanders game, the Canucks had a 3-0 lead going into the third period. However, the Islanders scored six goals on Lack, plus one into an empty net in the final minute. The seven goals tied a franchise record for most opposition goals in a period; the first game like that was against Wayne Gretzky and the Oilers. Damn 7-4 loss!
NHL Player Jamie McGruffy Dies after Going Into Boards
After climbing up the Pagoda Tower dungeon, Ryu and company defeat his sister Sara the dragon in BREATH OF FIRE 1. The text then says "Sara IF free from Jade's control." REALLY?!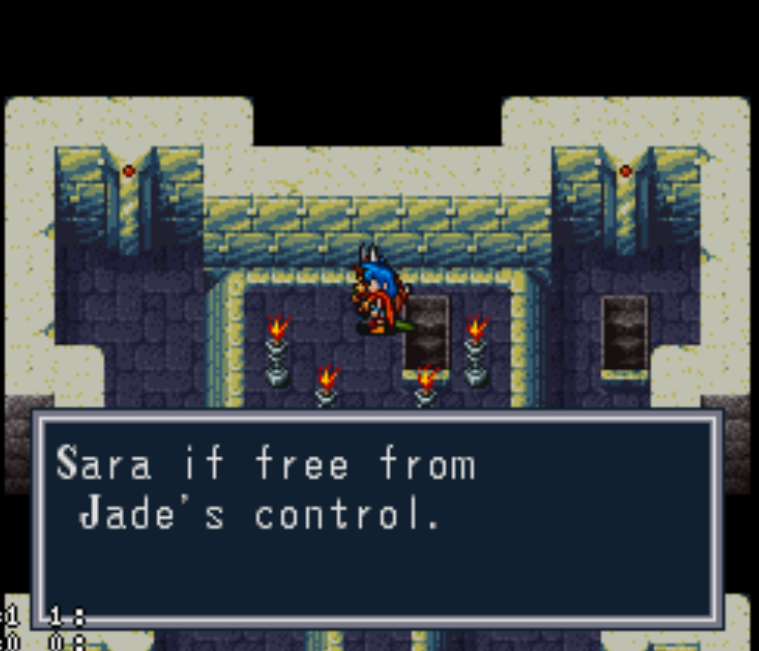 Ryu transforming himself into Rudra the Dragon Form!
Ryu transforming himself into the Ultimate Dragon: Agni!